It's Talk Like a Pirate Day so of course I couldn't help but share this cute t-shirt! I love the "play" on Pi-Rate
Do you have a favorite pirate tee that you wear or offer -share it here!!
Have a great Day and be sure to Talk like a pirate!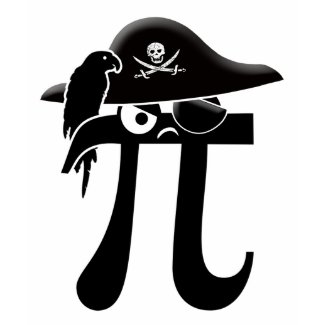 Pi-Rate
by
JerryLambert
Join one of the biggest
graphic design affiliate programs